True believer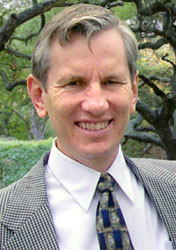 He is the driving force behind California's
Proposition 73
(Parents' right to know and child protection initiative) plus ...
Los Angeles Lay Catholic Mission
San Diego News Notes
San Francisco Faith
La Cruz de California
From
THE LOS ANGELES TIMES
...
At Planned Parenthood in San Diego, President Mark Salo said Holman's low-profile but critical support for Proposition 73 does not surprise him. For years, as he entered the driveway at the agency, Salo would pass a lone abortion protester. The man never yelled or bothered anyone, but he did hold a sign bearing an enlarged color picture of a fetus.

"It was Jim Holman," Salo said, "just standing out there with his sign."
More
...