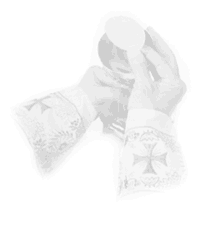 We have not done this for a while, but -- can you find time to report here about the Mass(es) that you attend this Sunday in your parish or elsewhere? Thank you in advance!
The beautiful image here, and the quotation below, are from the Website of The Latin Mass Magazine (click on this post's title).
"If there is anything divine among man's possessions which might excite the envy of the citizens of heaven (could they ever be swayed by such a passion), this is undoubtedly the Most Holy Sacrifice of the Mass, by means of which men, having before their eyes, and taking into their hands the very Creator of heaven and earth, experience, while still on earth, a certain anticipation of heaven."
-- Pope Urban VII, 1634