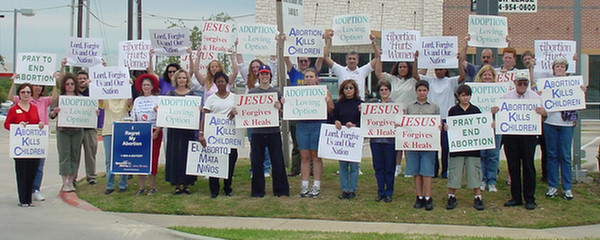 If you've never been in a Life Chain, here is what it looks like. It is a tremendous witness that reaches thousands and thousands of motorists as they drive along block after block of pro-lifers.
Click on this post's title to go to the National Life Chain site and find out which of the many towns and cities in our Archdiocese you can go to.
You don't have to bring your own sign, either. The organizers supply all the signs for us.
Haz lo correcto -- Do the right thing.